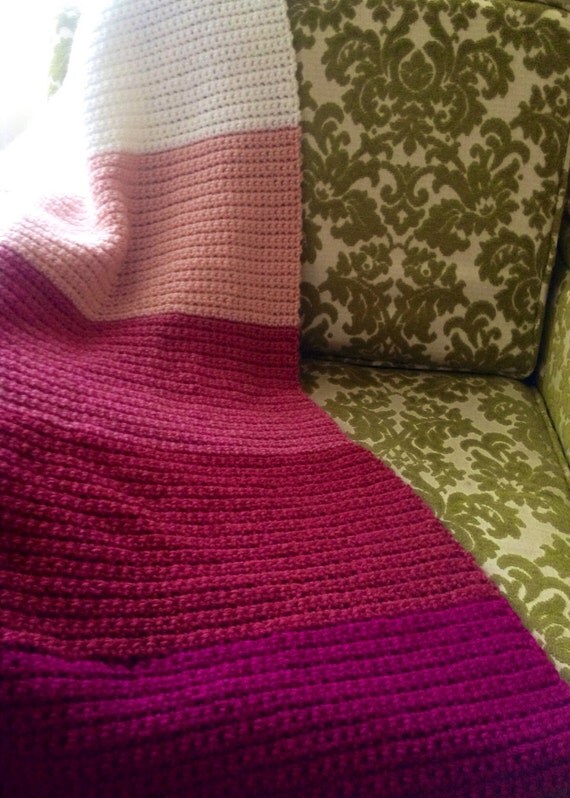 WOOHOO!
I've added a hand crocheted baby blanket to etsy HERE!
I've only had my handmade soap on my etsy site but I decided to throw in my other loved hobby in the mix. The first piece of crocheted loveliness on my etsy site is a beautiful color blocked ombre pink baby blanket/afghan. It is vibrant, yet so so soft.
This color block idea came from a super cute blog I came across on etsy, The Sweeter Side of Mommyhood (her new blog). Check out HER blankets she made, as well as the tutorials she posted on how to create them HERE (her old blog). I'm so thankful she shared because I absolutely LOVE how my ombre version of her color block blankets turned out! Thanks,
Jacquie!!
Be sure to check it out. AND make sure to come back, as I will be adding more fun crocheted pieces. Tis the season to crochet!